Wed 9 Apr 2008
I really enjoy throwing dinner parties at my home because I believe that small groups of old and new friends, and an intimate setting are the perfect formula for interesting and stimulating conversation. If you are thinking about throwing a dinner party, here are a few of my favorite tips to guarantee you and your guests will have a memorable evening.Make clean up as easy as possible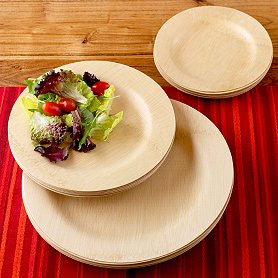 Don't you hate that moment after the last guest has left and you enter the kitchen to find it piled high with dirty dishes? I do, but I couldn't imagine using disposable plates…until now. These environmentally friendly bamboo plates from World Market are intended for one-time use and are much more chic than paper or styrofoam plates. Made of organic bamboo, they are biodegradable and peeled directly from the stalk. They are sold in three sizes starting at $4.99 for a set of eight.Go with a theme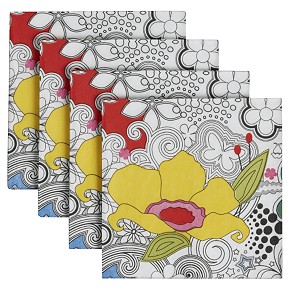 To spice things up, I usually try and have a theme for the evening that ties in the food and the décor. Although I like to use cloth cocktail napkins whenever possible, I recently couldn't pass up these colorful paper cocktail napkins from Crate & Barrel. The bright colors and psychedelic design would be perfect for a sixties themed event. Now I just have to figure out what I would serve!?Create an ambiance with lighting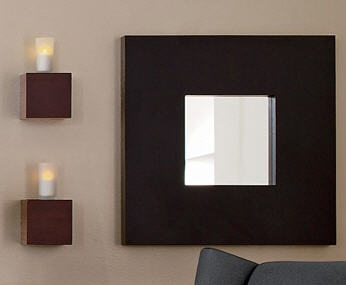 There is nothing like candles to create a warm and intimate setting, and I love to have them all around my living and dining room when I have guests over. That said, I can't tell you how many times I've found wax melted on pieces of furniture or dripped on carpet at the end of the evening. I came across these smart candles from Crate & Barrel recently and they're great! They give off the same ambient light flicker that real candles do but without the cleanup. They use two AAA batteries which are included.
Another lighting option and a definite conversation starter are these abaca pendant lamps from West Elm. They would look amazing strewn outdoors for a spring cocktail party. I especially like them in clusters the way they have them featured in this photo.Make your guests feel special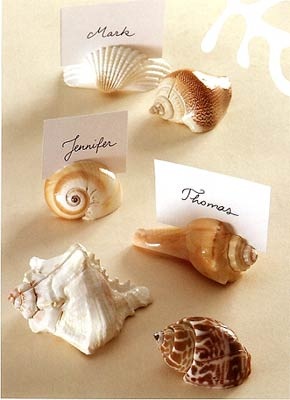 Since I live in Southern California, beach parties are a must in the summertime. I was recently given some unique place card holders made from sea shells (I also received matching napkin rings). Place cards are an especially good idea when you are having a diverse group of people to dinner who may not know one another. I think it also adds a special touch because your guests know that you've taken the extra time to create the cards and think about seating. These are from a nautical store I found online.